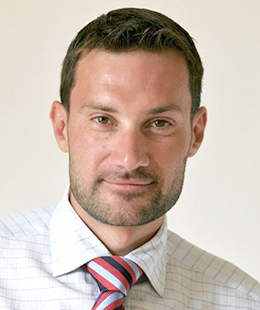 15 October, Speaker
Yordan Nedev
Director Investments and M&A, Sirma Group Holding
Yordan Nedev is a financial professional with 20+ years of management and consulting experience. He started his consulting career in the Bulgarian branch of Roland Berger – a German consulting company, where he worked on privatization deals of big Bulgarian enterprises.
In 2003-2004 Yordan organized and led the IPO process of Investor.BG on the Bulgarian Stock Exchange, and later was appointed as its CEO.
Afterwards, he managed a licensed investment intermediary – CEE Securities and then, in late 2005, he joined MMD Partners where he led the financial advisory practice. After completing two successful consulting projects in transport and logistic, in 2011 Yordan took over the management of the biggest state railway company BDZ Holding EAD, and carried out large-scale corporate restructuring, aiming to increase financial and operational control, and improve business practices.
Prior to joining Sirma, Yordan Nedev managed Bianor Services EOOD, a software development company. In 2015 he was appointed as a Director Investments and M&A at Sirma Group Holding, responsible for strategy building, mergers and acquisitions, divestments, investor relations, public offerings, and internal spin-offs.
Yordan Nedev earned his BA in Economics in 1997 at the St. Kliment Ohridski Sofia University, Bulgaria. In 2002 graduated from the London Business School, UK with a Masters in Finance degree.